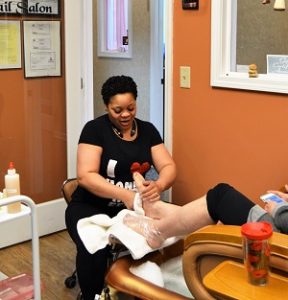 Reba Jackson specializes in Pedicures, Manicures, Acrylics, Gels and Nail Enhancement. Located in Salon Studios, Acworth in Kennesaw, Georgia.
"I have over 25 years experience and am still crazy, passionate about what I do! I love hands and feet and making my clients feel and look great! Educated at ISSNMT in Sanoy Springs."
Products I Use
OPI, CND, Young Nails, Entity and my own specially created proprietary products.